I think that the fumes from our burning embassy in Tunisia must be getting to Jay Carney.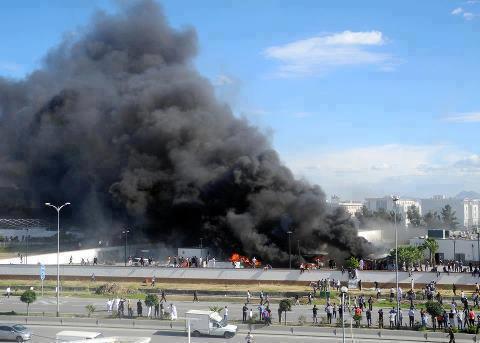 Carney actually said
"This is a fairly volatile situation, and it is in response not to United States policy, obviously not to the administration, not to the American people. It is in response to a video, a film, that we have judged to be reprehensible and disgusting — that in no way justifies any violent reaction to it."
What??!?!?!